About Us - Music Lessons in East Kent
Friendly Welcome
When you arrive for your lesson you are welcomed by your experienced teacher into a studio filled with instruments. Family members are encouraged to come and watch lessons take place if they would like or they can wait in our lovely waiting area where there are toys for the young (and young at heart) to play with!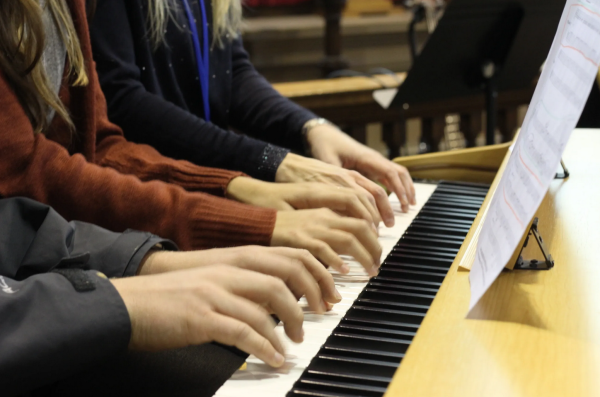 All Sorts of Music is a school with a difference
There is no extra charge if you wish to have a joint lesson with a friend or family member. You pay purely for the teacher's time, not how many are in the class. Similarly if you are not sure which instrument you wish to learn then come along for a free trial with a teacher who has a wide experience of many different instruments. Try them all and find the right one for you!
For pupils wishing to take exams you will be pleased to hear that we are a registered Trinity Guildhall exam centre which we are very proud of. We also enter pupils for exams with all other main exam boards including ABRSM and Rockschool.  We offer many performance opportunities throughout the year including lovely concerts. 
All ages catered for! You're never too old or too young to learn
All Sorts of Music is run by director and teacher Kate Griffin. After the birth of her daughter, Kate decided that travelling around to teach was no longer an option.
She set up the music school with only one other teacher and a single room. A team of more than fifteen experienced and dedicated musicians now teach in the school's seven custom designed studios. All Sorts of Music teaches the retired who have always wanted to learn, runs baby and toddler classes and caters for additional needs and gifted and talented children and adults.
We have the staff and resources to make learning fun for everyone. Music itself is a great confidence builder and outlet for emotion. Music is fun and very rewarding. Regardless of your requirement, All Sorts of Music are sure they can find the right lesson for you.